Unimagined Perspectives
The Awe From Going to Space While Staying on The Ground
Another Monday, Another Naive Weekly -
Curated stories on Technology and Internet Culture.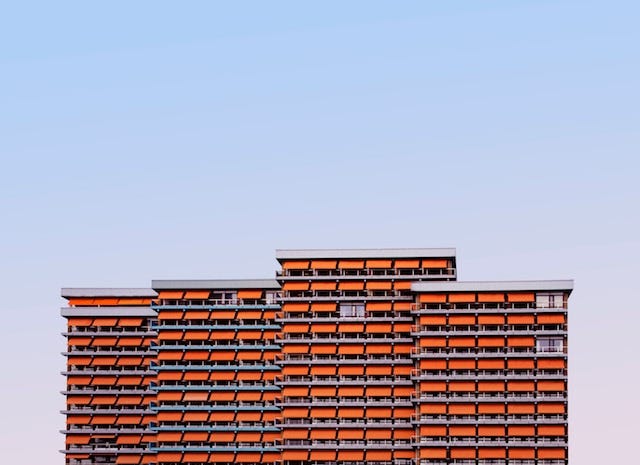 The other week I went to watch First Man. The film tells the story of Neil Armstrong and NASA's mission to land on the moon in the 60s. For me it was two hours of challenging what's my purpose. The devotion, collaboration and sacrifice it took before Neil set foot on the moon is astonishing.
I have a love-fear relationship with space. It is extremely inspiring to follow the endeavours of space exploration, of the ambition to see what's out there and to search for the origin of human life. Yet it is also a very in-your-face reminder of the insignificance of The Earth and our own life.
Earlier this year I had the chance to attend IAM Weekend in Barcelona. One of the quotes that stuck with me reflected on the notion that it doesn't take many seconds in space to realize how borders are man-made.
But borders are not the only constraint to our thinking. Right now in Copenhagen a new waste-to-energy plant is being build next to our office. Instead of a traditional flat roof, the architect created a 85m tall slope roof which eventually will become a ski-slope.
Asked in a radio-program why this was important, the architect answered: "Imagine what new things our kids will create when they grow up in a world where you can ski on a power-plant".
I guess where I am coming to is: what artificial constraints are you pushing through to push our collective imagination of what is possible? And if your work is an idea, what does it inspire in others? Going to Mars doesn't have to be the answer.

China - The Sun Sets in West
For the past years I've been following independent creator Pieter Levels quite closely. Living on the road he has created a handful of projects that turned into sustainable and growing businesses.
These days Pieter is in China, tweeting scared about the air pollution level and enthusiastic about the infrastructure build around mobile-phones: from scanning QR codes of receipts to connecting your public-transportation card to your mobile phone.
Pieter's tweets come the same week as Beijing announced their plans to judge every resident based on behaviour by 2020. In human terms this means, that from 2020 your social score will determine your freedom to travel, your credit score and limit where you can live and work.
It probably doesn't require too much imagination to understand how that can turn into a dystopian life. However, should you want inspiration I recommend you to check Planet Money's recent episode showcasing some of the already existing consequences and the 'Nosedive' episode of the TV show Black Mirror.
Coming back to Pieter Levels, I've been thinking about how often technological advancements come dressed as ease and convenience, but ends out as social control.
More about China:

Uncategorized
IAM Weekend published 'A proposal to design & imagine alternative tomorrows using the internet(s)'. If you are looking for a new conference to try, start here.
In Sweden they are transitioning so fast to a cashless society that the cost of handling money is rising fast. I think we soon will see a situation where banks are in the same situations as the post-offices today: irrelevant.
I support everything about phone-less gatherings! I am even thinking of restricting the time I am allowed to use the screen during work hours. Screens are often breaking conversations and thoughts - two of the most important activities.
Benedict Evans published a 23:48min presentation titled 'The End of the Beginning'. As everything coming from Evans it is worth every second of your attention, I want to expand on the thoughts in a future newsletter with the working title: Post-Technology.

Naive Weekly
Hi, I'm Kristoffer and I'm one of the founders of co-matter. You just read Naive Weekly - Curated stories on Technology and Internet Culture.
Thanks to Geza, Leo & Joshua for sending feedback after last week's newsletter. I'm still searching for the direction of this newsletter. Last week I asked for inspiration on what newsletters are raising the bar - Søren, Natalie, Nicholas & Amila all came back with great examples.
If you are opinionated about what I should - or shouldn't do - with Naive Weekly, please remember I am only a reply away.
<3
kristoffer

Ps. Time for a confession. I ended up buying stuff during Black Friday.