Trust and Fear
The World Is Not As Bad As YouTube Rewind 2018
Another Monday, Another Naive Weekly -
Curated stories on Technology and Internet Culture.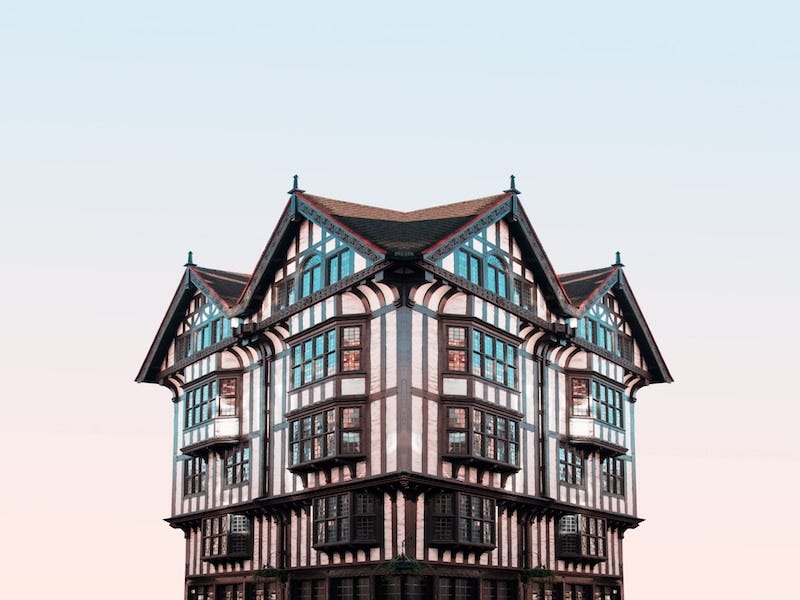 Last year I started a page in my notebook titled "what holds you back". It has five bullets. In-reverse order the bullets are: auto-pilot/too narrow focus, not letting go, (hunger), tiredness and fear.
I was reminded of the list the other day. I had just picked up Rachel Botsman's latest book "Who Can You Trust". In it Rachel explains how trust historical has been used to bridge the unknown, especially for technology companies.
The challenge Airbnb faced was not technological, but cultural: we were not used to sleep in the same flat as strangers. Not alone were we not used to sleeping in strangers' flats, since childhood have we been wired not to trust strangers.
One of Rachel's main arguments is that we are in the midst of a historic shift in trust. From trust being institutional, trust is today increasingly becoming individualised. Having graduated from Harvard is no longer worth as much as a lot of followers or a strong portfolio. Trust is no longer centralized, it is distributed.
The link between trust and fear is not straight forward. There is no mention of fear in the description of trust, and vice versa. Yet I feel they are probably not too distant cousins. Each of them reflects on future expectations: either through confidence or danger.
In his recent post called The Fear Virus, Angus Hervey reminds us that we live in times that by almost every single measurement is better than before, encouraging us not to let the fear virus get us, simply by not spreading the fear stories. (Angus does this himself with an excellent newsletter called Future Crunch).
Before reading Angus' post I was about to share a few stories of recent political fear-mongering from my back-yards in Denmark and Hungary. Instead I'll assume you already follow the news, put on my coughing mask, get back to work and look forward to speaking to you soon.

Flip Your Screen
YouTube is rolling out Instagram-like stories to more creators. It can seem like a small and silly feature for the world's second largest search engine to launch, yet I think it is a feature that top management at YouTube and Google are following closely.
From TV to cinemas, we've been used to consuming video horizontally. The whole production and distribution systems of broadcasting and film has been created and optimised for horizontal.
However, today most of the video consumed and produced in the world is on smartphones. While it is not too hard to flip your phone while recording a video, it is much easier to just hold it as you always do.
With the success of TikTok (formerly Music.ly), Snapchat and Instagram Stories you probably already aware of this. My guess is that it won't take many years before the majority of video is vertical and 16:9 will look at outdated as 4:3.
… and now for a free business ideas: A vertical video streaming app focused on gaming. It can probably be executed by combining the front-facing camera and screen-recording.

Year Review
It is that time of the year where everyone is too busy with finishing up their work before a new fiscal year begins. Instead of taking a break, I see an overwhelming amount of annual lists.
From people sharing their most listened songs on Spotify to their top 9 most popular Instagram photos. Of all the lists out there, YouTube's "Rewind 2018" is probably the worst. In just four days it has become the second most disliked video on all of YouTube with more than 6M dislikes.
On the other end of the spectrum, the best list I've seen so far is Tom Whitwell's "52 Things I Learned in 2018". It is the fifth year he publishes the list, each of them as good as the previous.
… and trust me, I'll share an annual list soon enough.

Reader's Corner
A few stories and links you shared with me after last week's newsletter.
Nynne urged me to check out Luba's newsletter. It passed the initial skimming test, so now I'm subscribed.

Five Short bits
Living with a TikTok influencer is a nightmare
Founder of Vine is back with Byte and got 500 beta-testers in under a minute
Amazing map of how wolf packs avoid each other
You should think of attention as an experience, not a resource
Scientists have made a commenting bot that can't be distinguished from a humans ("HYPE!")

Naive Weekly
Hi, I'm Kristoffer and I'm one of the founders of co-matter. You just read Naive Weekly - Curated stories on Technology and Internet Culture.
Please remember, I'm only a reply away. Thanks to Martin and Nynne for sharing that last week's newsletter was their favorite so far. And an extra shout-out to Nynne for getting this newsletter five new subscribers after her tweet.
<3
Kristoffer