This Floss Is Your Floss
If Value Then Copy
Another Monday, Another Naive Weekly -
Curated stories on Technology and Internet Culture.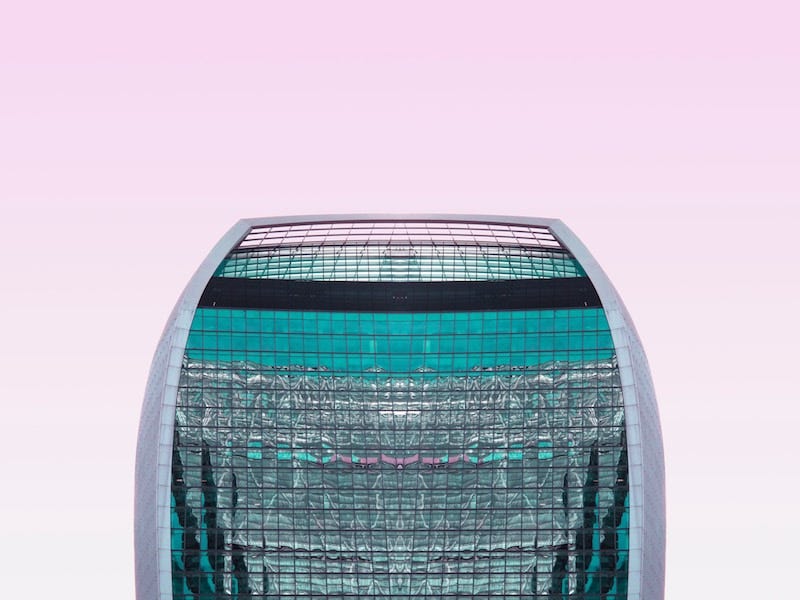 Epic, the publisher of the popular game Fortnite, managed to make $3 billion in profit in 2018. The company that was once known for producing one of the leading gaming engines, Unreal Engine, is today hyped for gathering 125 million players in an online Battle Royal game.
Fortnite is free to play, yet it is becoming a lucrative business for Epic. In the game players buy Battle Passes. A Battle Pass does not give players any special abilities or increase the likelihood of winning, it merely allows for players to collect and unlock varies cosmetic upgrades - from new skins to dance moves.
Back in 2017 one of the rewards was The Floss Dance. If you are not sure what The Floss Dance is, then spend a minute watching Ninja explain the dance to the people gathering at Time Square for New Year's Eve (hint: fun to watch even if you know the dance).
Recently, "The Backpack Kid" sued Epic for copyright infringement over The Floss Dance. The Backpack Kid is generally known for being the person who invented the dance after he performed the dance during a Katy Perry performance on Saturday Night Live.
And the Backpack Kid is not alone in suing Epic for a dance that players can unlock in Fortnite. For example, Alfonso Ribeiro is arguing that Epic copied one of his dances to make The Carlton Dance.
The lawsuits come around the same time as copyrighted works published in 1923 fell into the public domain. This is the first time previously copyrighted work fell into public domain in 21 years! In the past two decades various extensions have protected copyright works to become available for the public to republish and adopt.
It also comes around the same time as the European Parlament is figuring out the details of The European Union Directive on Copyright in the Digital Single Market. A directive that made waves on the internet for especially two articles, Article 11 and Article 13, better known as "meme-ban" and "link-tax".
I understand and believe that creators and publishers should get rewarded for their creations. Yet it feels like law-makers are pushing rules from systems radical different to the internet to ensure rewards.
The internet connects billions of humans. It allows for inspiration, sharing and collaboration at an unprecedented scale. Six years before The Backpack Kid flossed on Saturday Night Live, someone uploaded an identical dance on YouTube. Four years ago Alfonso Ribeiro explained in The Real that The Carlton Dance is a remix of Eddy Murphy and Courteney Cox.
Instead of killing mosquitoes with elephants, we ought to figure out a better system for rewarding creators. Or maybe, maybe we ought to think of systems rewarding creations instead of creators (and right holders).

Due Diligence
Few stories following up on past weeks' issues.
The Kids Are Alright

Some parents could use a lesson in how to behave on the internet. Washington Post started the year out with publishing a story about a mom who've been violating the privacy of her daughter by thoughtless sharing intimate stories of her life on the internet. It doesn't make the story better that it is written by the mom herself. Hey Parent! Leave the kids alone!


Real <> Fake

More than 40% of the internet traffic is fake. Excellent article by Max Read arguing that metrics, people, businesses, content, politics and ourselves are all fake. Everything faked to appear in a specific way. Therefore the internet is not causing a death of truth, it is causing a death of trust. We don't trust that the things and people we encounter are what the present themselves to be. Are you human?


Internet Love

In a few of weeks Severin and I gather 50 entrepreneurs, investors, researchers and humans to explore How we gather in the Post Social Media Age. The summit is invite-only, but we have saved a handful of spots for open applications. If you like this newsletter, I bet you'll find the summit interesting. Apply here.

Naive Weekly
Hi, I'm Kristoffer and I'm one of the founders of co-matter. You just read Naive Weekly - Curated stories on Technology and Internet Culture.
Thanks to Antal, Aydo, Paul, Severin, Anne-Mette and Martin who all got back to me following last week's newsletter. It always makes me happy to hear from you, so please don't forget that I'm only one reply away.
<3
Kristoffer