The Digital Native Bragging List
Rare Behaviours In the Normcore Interconnected World Wide Web
Another Monday, Another Naive Weekly -
Curated stories on Technology and Internet Culture.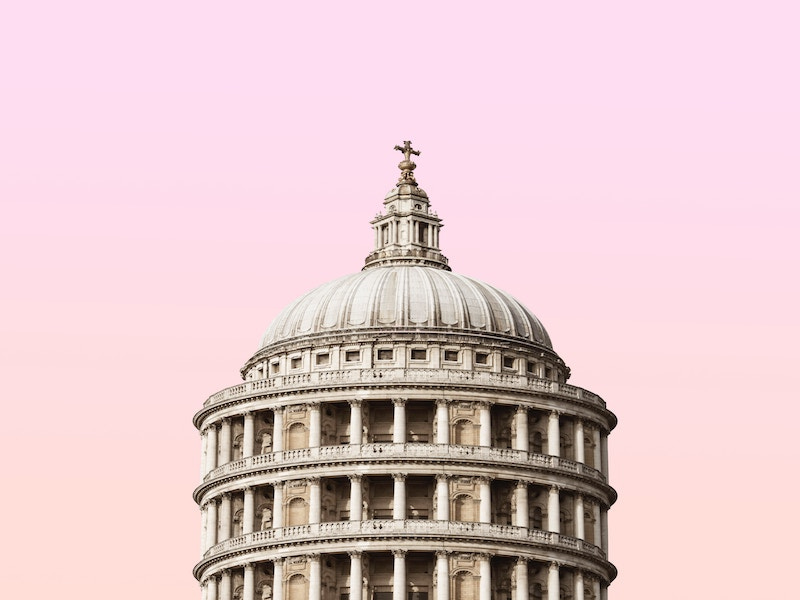 "Probably it has never been more difficult to clock out of the world, to just disappear. The world is following you to the most isolated places."
I'm on track with my new year's resolutions. Two weeks into 2019 I've managed to put on my running shoes regularly. I've prioritized evenings alone. And I'm close to finish the third book of the year.
The quote is from the first book I read this year, The Story of Asta by Icelandic author Jon Kalman Stefansson. It is a book about life in Iceland. It is a book about the complex nature of love, family and relationships. And it is a book about generations.
The book struck a chord with me. By simultaneously telling the life of a father and a daughter, it covered a wide time-span of Icelandic life, from a not so distant past of fishermen and wilderness, to today's tourist-doomed, hyper-connected world where people are flokking to Iceland for authentic nature experiences and the Northern Light.
My friends with kids are often boasting about the accomplishments of their offsprings. I'm happy to give an audience and enjoy watching my friends glow as they talk about sleep-patterns, growth predictions or balance-skills. However, the one thing that parents consistently seem to admire is their kids' abilities with phones: How fast and easy the kids get a hang of operating phones and tablets to watch and play what they want.
Reading The Story of Asta made me question whether an understanding of mobile user interfaces accounts as being digital native. Does being able to find Peppa Pig on YouTube really ensures that the kid has a bright digital future?
All of us has a mother tongue native to the country where we are born. My first word was celebrated by my parents who'd made an effort in stimulating me to talk. By the time I started school, I was able to express what was on my mind and have a conversation with those who cared to listen. Yet I had 13 years of Danish classes ahead of me, learning about gramma, poetry and comprehension.
Starting from around 4th grade we'd also have courses in digital skills. We had to achieve the equivalent of a digital driver's license by showing that we knew the basic search functions for search engines, knew how to format text in Microsoft Word (Word Art <3) or ask relevant questions to the mother of all chatbots, Microsoft Clippy.
To me these skills are all equivalent to my friend's kids watching Peppa Pig. Useful for sure, but ultimately it only covers the how of using the internet — leaving out the why, what and when.
On a sidenote it should be added that I don't know if these questions were covered later in the course. After one or two lessons in digital skills I went to the headmaster with one of my friends complaining about the teacher's lack of digital skills. To navigate the computer we were using keyboard shortcuts, this was strictly forbidden according to the teacher because you never knew what it would do… The headmaster solved the situation by allowing us skip the course.
Humble bragging aside, what skills should a kid (or an adult for that matter) show to brag about being digital native? I don't think it comes down to keyboard shortcuts, understanding user interfaces, creating memes, using emojis or advanced search tools.
The Digital Native Bragging List
Rather than understanding mobile interfaces, below is a list of digital skills I hope kids will show. If your kid does any if these, please come bragging to me.
Clock out - It has never been easier to connect with friends, family and information. When the world is following you everywhere you go, it becomes a virtue to disconnect, to let your own thoughts grow.


Source criticism - With a constant flow of deepfakes, sponsored content and fakenews, it becomes more important to check the validity of information than to find information.


Take initiative - Billions of people are connected to the internet, billions of people are stuck in an endless flow of up-next entertainment, whether it is on YouTube, Nytimes or Facebook. The power is not to comply and consume, but to take initiative to create, participate and lead (communities).


Too much information - Everything you share, search or consume is recorded. By this you feed companies with the most intimate details of your desires, allowing them to target products and services to you. And if you are a political activist (or thinking of becoming one), you quickly put a target on yourself. In any case, it is less about how to share and more about when and what you share.


One year later - Instant notifications, real-time chatting and search results delivered in the fraction of a second, the internet has increased the tempo since the dial up modem. When we are used to instant gratifications, we sometime forget that it takes years to acquire a skill, build an audience or grow a plant.
What skills would you add to the digital native bragging list?

Due Diligence
Few stories following up on past weeks' issues.
Startups are finding reasons and ways to avoid venture capital
Instagram comments seem to be the new online fora
11,000 books from 1923 are now public available for free

Naive Weekly
Hi, I'm Kristoffer and I'm one of the founders of co-matter. You just read Naive Weekly - Curated stories on Technology and Internet Culture.
Thanks to Antal, Aydo and Nikolaj who all got back to me following last week's newsletter.
<3
Kristoffer