Sheep With Me
Reflections on our Relationsheep.
Another Sunday, Another Naive Weekly - Observations From The Internet Wilderness.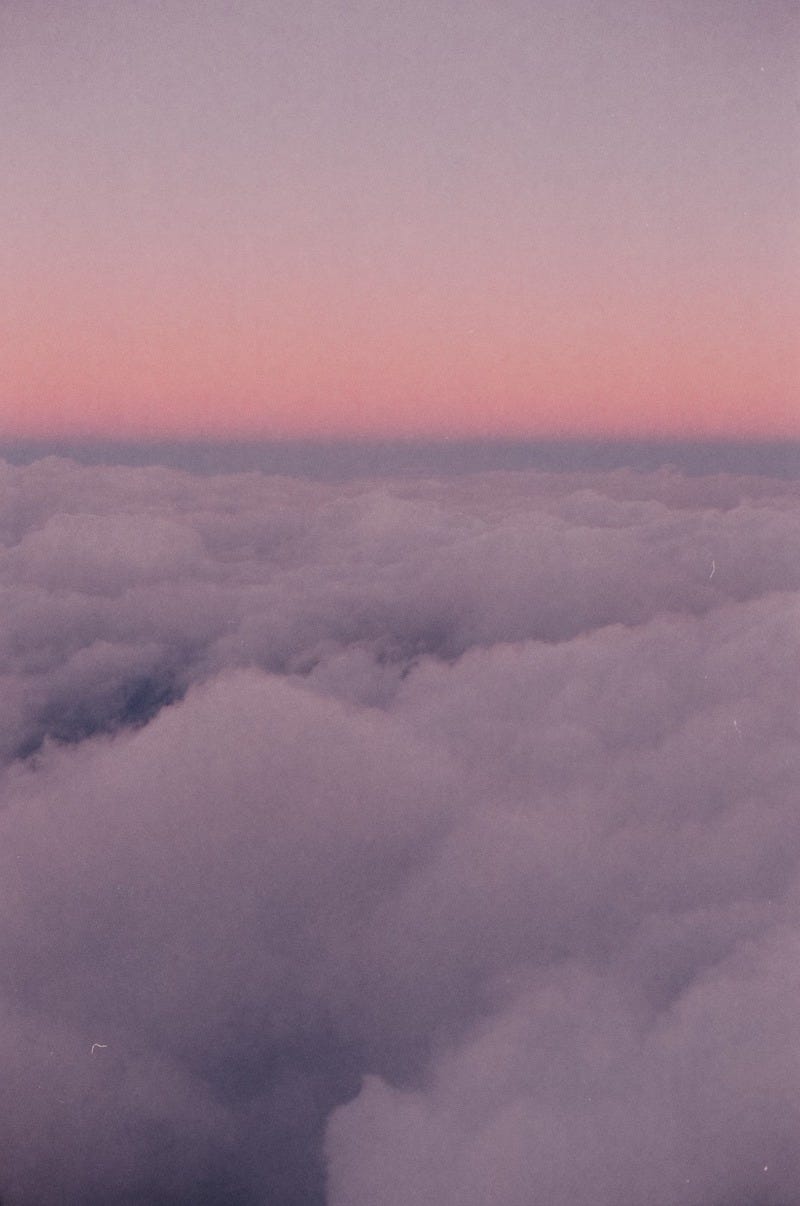 Every kid has a favourite number, colour and animal. When I was four, four was my favourite number. When I turned five it became five. It continued until I turned nine. Born on August 9, nine has been my favourite number ever since.
Blue or green has always been my favourite colour. My favourite animal has always been the lion, except for a short period where it was the cow. The lion because it is the mascot of my favourite football club and my zodiac sign.
Never in my life have I considered sheep to be my favourite animal. Even though baaing was one of my favourite animal sounds to make as a kid. Sheep is also the animal I have drawn most times. It is a cloud walking on grass, often in herds, as the fluffy summer clouds.
Recently I read that the Chinese characters of 'excellence' and 'beauty' both contain the character of 'sheep'. It started a cascade of small discoveries. I learned that the Latin word for sheep 'pecus' is the original word for 'pecunia', meaning 'money'. I discovered that in Hebrew, the word 'keshita' signifies 'sheep' and a 'piece of money'.
I already knew protestant pastors got their name from the Latin word for 'shepherd'. But I didn't know the important role of sheep in the Reformation that sparked Protestantism.
In the 15th century the wool industry in England was booming. So when Luther went against the Catholic church it was with the support of the elites. The elites were eager to grab the land from the Catholic church and use it for wool production. As they took over the land from the church they transformed the peasants into farmers. It was no longer enough for people to sustain themselves, they must improve the output of the land.
These agreements later became the foundation of factory work during the Industrial Revolution. Here many of the redundant farmers migrated to cities to work at the weaving machines. Wool became textiles used for global trade. Later in history weaving machines became the technological ancestor to the computer. So although we no longer sacrifice sheep to the Gods, we can thank sheep for the time we sacrifice to work.
---
VISUALLY PLEASING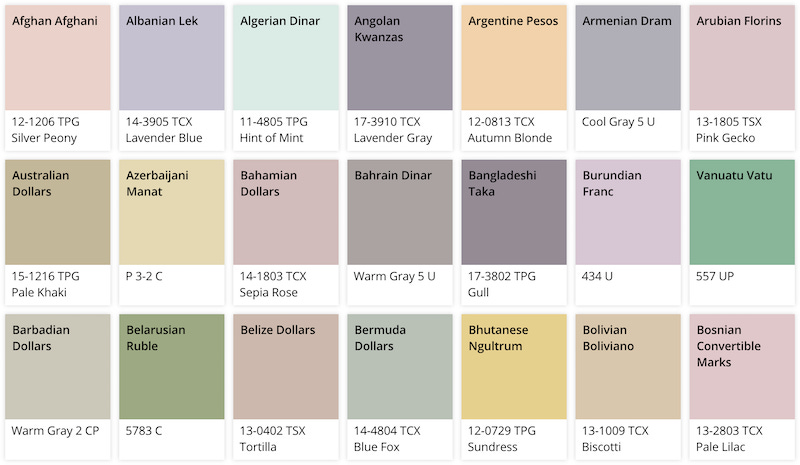 ---
READER INTERVIEW
Antal is one of the warmest and most helpful people I know, and surely has the most impressive LEGO collection. When I started to interact with Antal he was a developer working at LEGO. Over the years, our URL friendship evolved into an IRL friendship. With a shared passion for coffee we once made a minimal website for discovering really good coffee places.
K: Where do you go to get lost?
Antal: The forest, to me, is a sanctuary, a place where cardinal directions are indistinguishable and where I am surrounded by multiple lifetime's worth of wisdom -- in the form of trees. That's where I go to get lost. That's where I can truly disconnect from the world and reconnect with myself.
K: What would you be doing if given financial stability and three months space?
Antal: I would learn to sail and be at sea for the rest of the period. Sailors helped us map the world (I want to acknowledge that it may have been to the detriment of civilizations and cultures too), yet the vastness of the open water is still one of the most terrifying phenomena out there. I always found it fascinating how humans have travelled in a pre-industrial era where trains, airplanes and other things we take for granted nowadays, were only a distant dream. I didn't grow up near water, hence my inability to swim would make this even more challenging for me.
K: What emotion is lost online?
Antal: Care. I believe in the age of social networks, it becomes much harder to experience care by others, and to care for others. The immediateness of messaging takes out the deep substance that face-to-face, thoughtful communication brings to the table. Automatic birthday notifications take out the beauty of someone actually remembering and marking their calendar FOR YOU. While these tools are all convenient, they take away effort around caring for others.
K: What is the size of your internet?
Antal: I actively maintain a spreadsheet where I list all my accounts that I actively own and use, including their privacy policy, data they collect about me, etc. This list is not exhaustive, but every time I look at it, it gives me a pretty good idea of what the internet (companies) know about me. Given that my name is not that common, I have about 16 pages of Google Search results that bring up my (real) name, out of which half is related to me. One place I want to improve is the diversity of my feeds and follower lists.
K: Where do you go fishing for different feeds?
Antal: Curated newsletters is the place I go these days. I have about seven I subscribe to (including yours <3), each of which would fit in one of the following categories: food & agriculture, technology & investments, urbanism, climate change and life & privacy. I occasionally browse HackerNews and read Twitter, but that's about it. I usually consume my weekly dose of news(letters) on Sunday and Monday.
---
ROADSIDE FLOWERS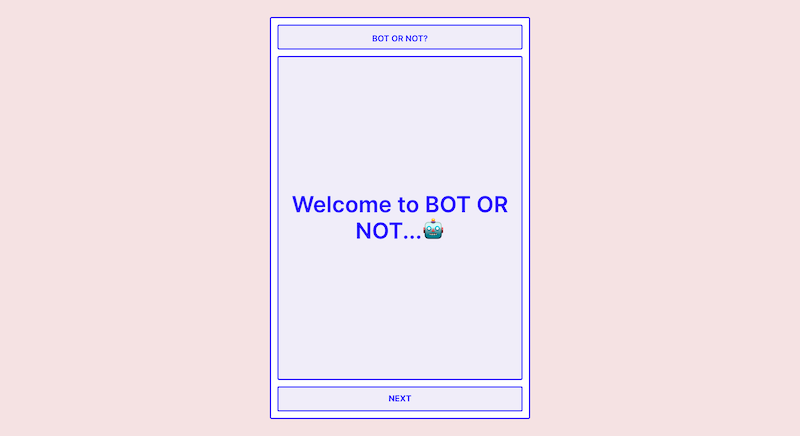 Chat with a bot, or not. (And then search for GPT3, do it!)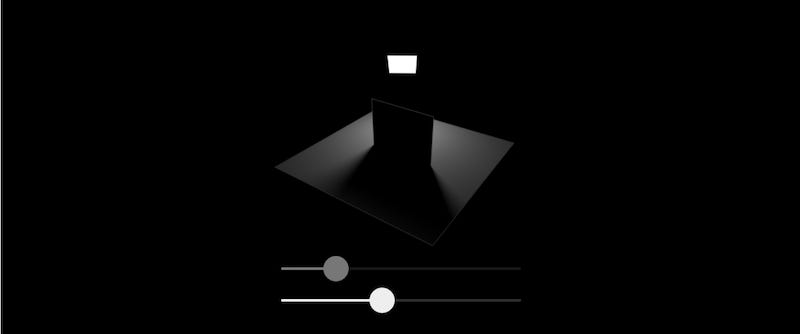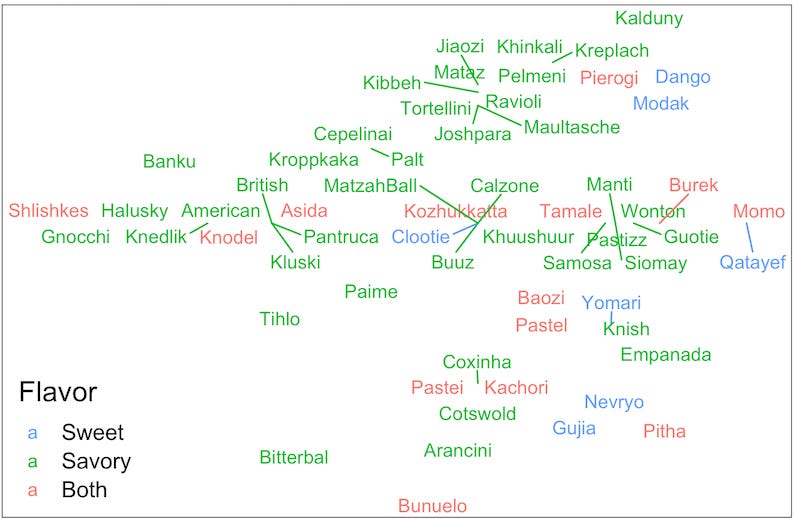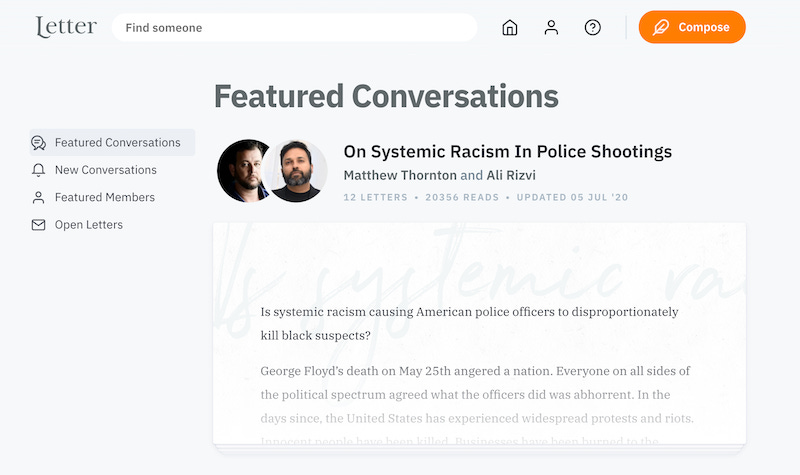 ---
INTERNET STORIES
Aaron Lewis' essay on old media and internet cultures was highly praised over the past week. I enjoy the observations on the evolution of time, but at times it left me with an itchy feeling. What provokes me is when Aaron talks about the internet is a perfect memory. I find that to be an oversimplification of reality. Today most conversations happen in closed groups inaccessible for outsiders. And every day old websites disappear despite many people's efforts to archive the web. And even if we had perfect access to everything from the past, we would not be in the same context.

Setting up a Discord Room for my Blog

This short post is interesting even if you don't care about Discord nor have a blog. Tom Critchlow shares some considerations on how and where to engage with the readers of his blog. I tend to agree that there is no good way to engage in cozy group conversations. Curious to see if Discord could become the space.
---
INTERNETMEZZO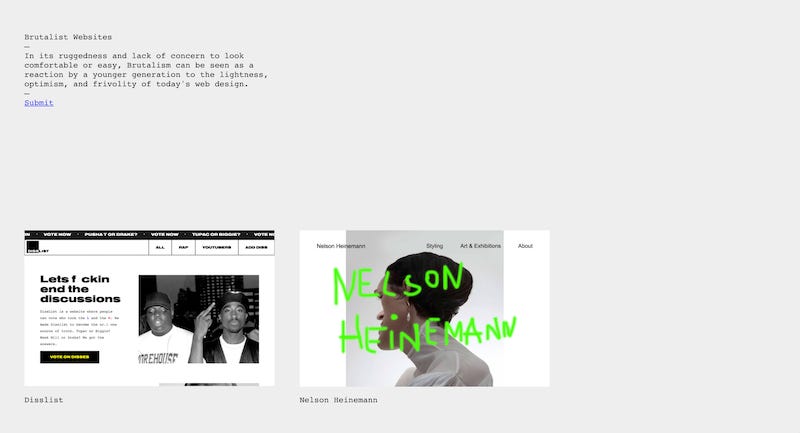 "In its ruggedness and lack of concern to look comfortable or easy, Brutalism can be seen as a reaction by a younger generation to the lightness, optimism, and frivolity of today's web design."
---
BOOK CLUB
I've kept silent with the book club lately because I am unsure if you care about every single book I read. However, this week I finished Jason Hickel's The Divide and it is astonishing. Jason swims upstream to identify the root causes of global inequality. It might sound complex, and it is, but it is never dull for a moment. Reading the book I became such a fan of Jason that I already pre-ordered his upcoming book Less is More.
For good measures; the book that started my sheep obsession was The Forest of Wool and Steel.
---
Naive Weekly
Hi, I'm Kristoffer and you have just read Naive Weekly - Observations from the Internet Wilderness.
Thank you Lars for becoming a paying subscriber. Did you get to read Rutger Bregman? Maybe we could include your review in the book club. And thanks for always hitting reply with thoughtful messages.
Last week this newsletter was sent to 605 people. Twenty-seven people are crazy enough to chip in every month/year to support me making time to write this newsletter: Nikolaj, Lars, Ditte, Jakob, Antal, Cecilie, Søren, Dries, Tina, Gautier, Sarper, Maarten, Mystery, Joshua, Thomas, Mikkel, Aydo, Lukas, Hans, Vibe Johanne, Csongor, Dad, Ida Marie, Yinka, Stine, Troels & Angela!
Photograph by Ana Santl.
<3
Kristoffer