Real <> Fake
Before robots became humans, humans became robots
Another Monday, Another Naive Weekly -
Curated stories on Technology and Internet Culture.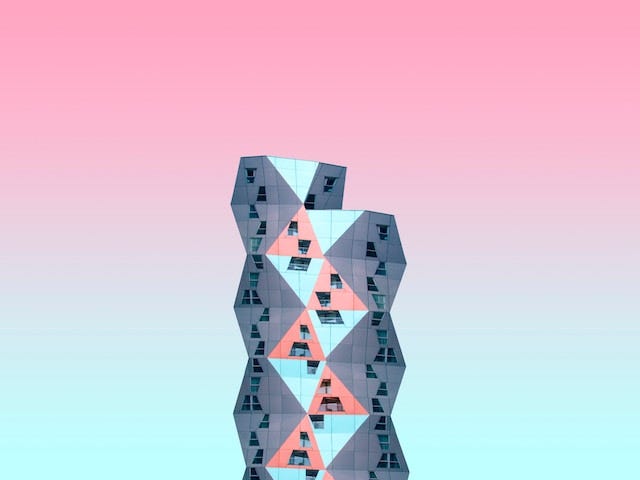 This weekend I've been in Budapest catching up with old friends. Prioritizing the ability to close the door and do some social detoxing, I opted for renting a flat rather than crashing a couch of friends.
For unknown reasons hotels still insist of equipping their accommodation with TVs. For unknown reasons, switching on the TV is one of the first things I do whenever staying at a hotel.
Being in Hungary left me with two English speaking options: BBC and CNN. I choose to let BBC be the soundtrack of settling in.
Lying in the bed watching BBC was odd to me. Today my watching habits are dominated by YouTube's algorithmic suggestions and Twitch's live-streaming. It has been years since I actively followed the news, as those represented by The News.
Watching flow TV felt like a gateway to the past.
Just as I was about to switch off the sound tapestry, the news anchor shared the story that in China they've just introduced the world's first artificial news anchor.
Jokingly the (real) news anchor said it was not really convincing, as the images of the (fake) news anchor rolled over the screen.
Whether convincing or not, I felt that the real and fake were not much apart - and so I switched off the gateway to the future.

---
Longer Reads
I got around to read Kara Swisher's interview with Elon Musk. Deservingly Elon has received criticism this year for many doubtful tweets, yet I still find him to be one of the more fascinating people alive. And if gets real with the teased electric bicycle I might once own a Tesla.
Yuval Noah Harari is another fascinating person. I thoroughly enjoyed reading Sapiens, and his latest book has its moments too. New York Times recently spoke with Yuval about how it is to be intellectual entertainment for the ruling class.
Jenny Odell is - finally - back with a new talk. It is very much a continuation of her excellent take on How to do nothing. Instead of focusing on the inability to do nothing in today's spaces, she looks at how today's digital spaces forces us to be either or, but never in-between.
Last longer story I'll share with you this week should be read by all the technologists, futurists and consultants reading this newsletter. In Nautilus, Tom Vanderbilt tackles our cultural blindspot in predicting the future, as he states, we predicted cellphones but not women in the workplace.

---
One-liners
The Ozone has started to repair itself.
1 in 1000 humans were playing Fortnite concurrently.
Panasonic's human blinkers should not exist.
We should insist on being amateurs.
Do what doesn't seem like work.

---
Naive Weekly
Hi, I'm Kristoffer and I'm one of the founders of co-matter. You just read Naive Weekly - Curated stories on Technology and Internet Culture.
Thanks to Aydo, Martin, Severin, Nikolaj and Joshua who all shared love and feedback on last week's edition. I enjoy being back in writing this newsletter. While I first and foremost do it for myself, I appreciate all inputs - also the negative.
So don't forget I'm only a reply away.
<3
k