Misremembering The Past
What my dinner table taught me about the state of the internet.
Another Monday, Another Naive Weekly -
Curated stories on Technology and Internet Culture.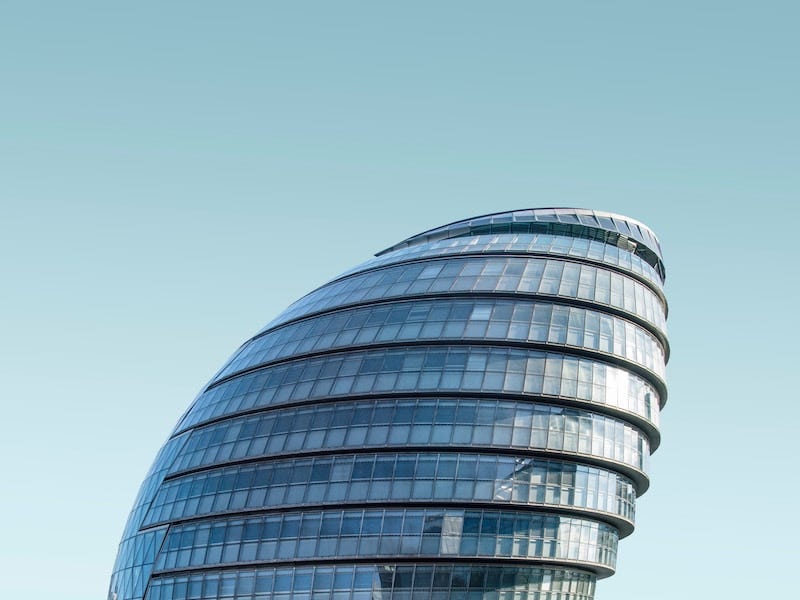 Last week I helped my mom cleaning out her storage space. She had already sorted most of the things but had left a few things she wanted us kids to decide on before she would give them away.
None of us of wanted the old dining table. We didn't have space. Yet we opposed the idea of giving it away. We have too many memories attached to it.
It is around 25 years ago since I last sat at that table. So you could easily argue that I am clinging on to the past and should let the table go and give my mom space. My sister has a better excuse since the table became her desk table once it retired as dining table.
To be honest, at first I didn't even recognize the table as The Dining Table of My Childhood. I remember us sitting in the kitchen, but the table in my mom's storage was too small for it to be that table. It didn't feel like a table for two adults and a young Kristoffer, it felt like a table for a single person.
We often misremember the past. I've found myself romantizing the hunter-gatherer societies multiple times. I've romantized about the community feeling of their groups. I've romantized about the absence of salary-work and digital distractions. Therefore I read it twice when Hans Rosling in Factfulness wrote that hunter-gatherer societies often had murder rates above 10 percent.
When I misremember the size of my childhood dining table it appears innocent. And next to some distorted expectations of what constitutes a dining table for a small family, then the consequences of my forgetfulness are banal. Unfortunately it is not only the size of dining tables that we seem to misremember.
Today more than 50% of the world's population is connected to the internet. When Facebook was founded in February 2004 around 11.5% of the world was connected to the internet.
I withhold a strong scepticism towards social media's impact on our lives and the power of the largest technology companies. Yet I feel the zeitgeist is becoming rather one-sided when discussing specific internet companies and founders.
We remember Cambridge Analytica, but do we know about the efforts thousands of people working at Facebook take every single day to fight abuse, misinformation and racism? The steps Facebook takes are publicly reported on newsroom.fb.com, often with very detailed descriptions.
We complain about Instagram, but forget the gossip magazines. We complain about Fortnite, but forget Pac-Man. We complain about Youtube, but forget cable TV. Maybe life on the internet isn't so bad in 2019 after all? Maybe Mark Zuckerberg actually does want to help us connect?

The Digital Native Bragging List
Last week I started the first real bragging list for digital natives. I'm happy to increase the list of skills we can brag about in digital age this based on comments and conversations with you.
Digital social cues - In a conversation with Martin, I was reminded of the richness of social cues in face to face meetings. We notice the nods, the smiles, the flickering of the eyes and the silent changes in the voice. These cues provide us context to the feeling and thinking of the people we share space with. To have the same richness of social cues in a video chat or online forum appears impossible.

Behind the bits - Dries reminded me that understanding what goes on behind the scene is necessary. The internet sometimes feels like magic, but in essence it is hardware and software, bits and bytes, technology and humans. Dries recently got a group of kids to draw the internet. I hope to share these drawings in this newsletter at some point, but why don't you take five minutes to draw the internet yourself?

WTF
Three stories that caught my attention past week. Sorry for the hyperbolic questions.
First alien spaceship? Last fall the first object (called Oumaumau) passed through our solar system to be identified from outside. Now Avi Loeb, the head of Harvard's astronomy department, argues that Oumaumau is likely to be a solar sail from another intelligent species. I highly recommend to put some perspective on your Monday by reading how Loeb compares the size of the Earth to a sand-corn and that humans are far from unique and special.

The world's richest woman? I don't care much for gossip magazines, therefore I've been reluctant to read anything concerning MacKenzie and Jeff Bezos' divorce. But since everything in this week's newsletter seems to be another play on changing perspectives, let me continue with a Wired article challenging our default assumptions around how the Bezos' wealth gets divided. It is a good reminder that people and ideas rarely grow in vacuum.

Google's BFFs? To downgrade the lone genius myth further, I wish we would have more articles like James Somers' profile on a unique friendship between the two highest ranked developers in Google. Not only is it a fascinating read of how two minds merge, it is a good reminder that Google's success is due to many more than Eric, Sergey and Larry.

Naive Weekly
Hi, I'm Kristoffer and I'm one of the founders of co-matter. You just read Naive Weekly - Curated stories on Technology and Internet Culture.
Thanks to Reka, Dries, Antal, Aydo and Nikolaj who all got back to me following last week's newsletter.
And an extra thank you to Dries. Not only did he write one of the best responses to any of the newsletter I've yet received, he became the first paying subscriber of this newsletter. As paying subscriber Dries gets the exact same email as everyone else, so there really is no real incentive for him to pay me to write the newsletter, except that I really appreciate it.
If you'd want to become a paying subscriber too, I think it works by clicking on this button below.
<3
Kristoffer