IRL Idiots
I Promise To Bring Back Positivity, If FCK Starts Winning Again.
Another Sunday, Another Naive Weekly - Observations From The Internet Wilderness.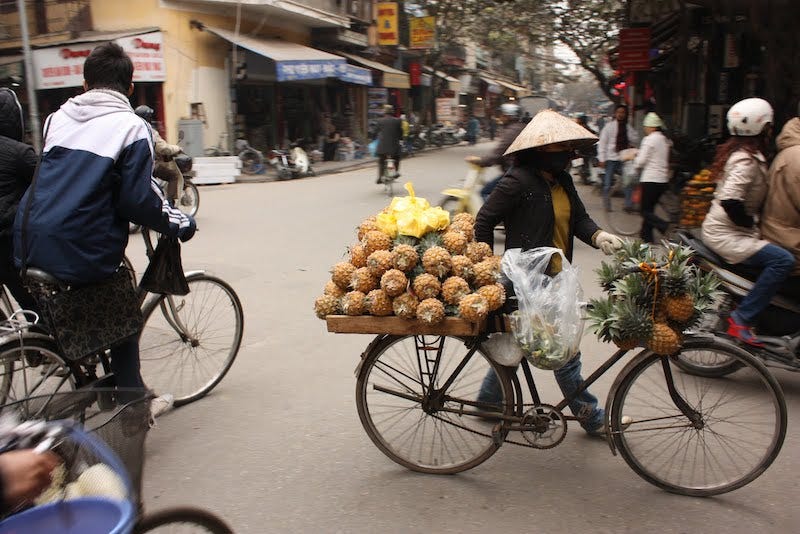 It took me a couple of minutes to collect enough courage before I dared to cross the roads of Ho Chi Minh City. Never in my life had I seen anything similar to the six-lane road I was facing. Entire families on single scooters, run-down taxis and light-weight trucks moving constantly in between each other, down the road. No pedestrian crossing within sight, no promise of the traffic slowing down, and no other way to cross than just walking straight through the traffic.
Biking down the bike lanes of Copenhagen often takes me 10 years back to my first visit to Ho Chi Minh City. Even in these cold, stormy winter months we have now, the lanes in Copenhagen are packed with commuters, racing to and from work, bikers picking up groceries or transporting their kids in their wide cargo-bikes, or lycra dressed men taking their bikes on a gravel ride. It feels like pure magic that there are not more accidents.
Yet, something makes me increasingly uncomfortable on the lanes of Copenhagen.
Ten years ago in Ho Chi Minh City, there were no phones in the traffic. At least I have no recollection of them. Today on the bike lanes of Copenhagen it is an entirely different story. In the middle of the day, I'd bike behind someone thinking they are drunk, only to see that their questionable biking is caused by them scrolling Instagram, texting friends, or consumed by other life-important matters on their phones.
Biking while staring at your phone is dangerous, for yourself and everyone else. I don't get why people can't just focus on riding their bikes. Or for that matter, why people can't do anything in public these days without staring at their screens. Whether it is walking down the streets, ordering a coffee or paying the groceries in the supermarket, people stare at their phones, ignoring the people right in front of them.
This week I learned from Why is this interesting, that the word 'idiot' is Greek and means a private person as opposed to a public person. The good old Greeks used the word idiot to describe a person who brought his private life into public spaces. And it made me consider if we should start to agree on some common decency of when, and where, we stare at our phones, and when we pay attention to the life around us.
"Life is all around us,
we live right in it,
do you pay attention?
It is magic!" — Hess Is More, Walksong

Internet Black Hole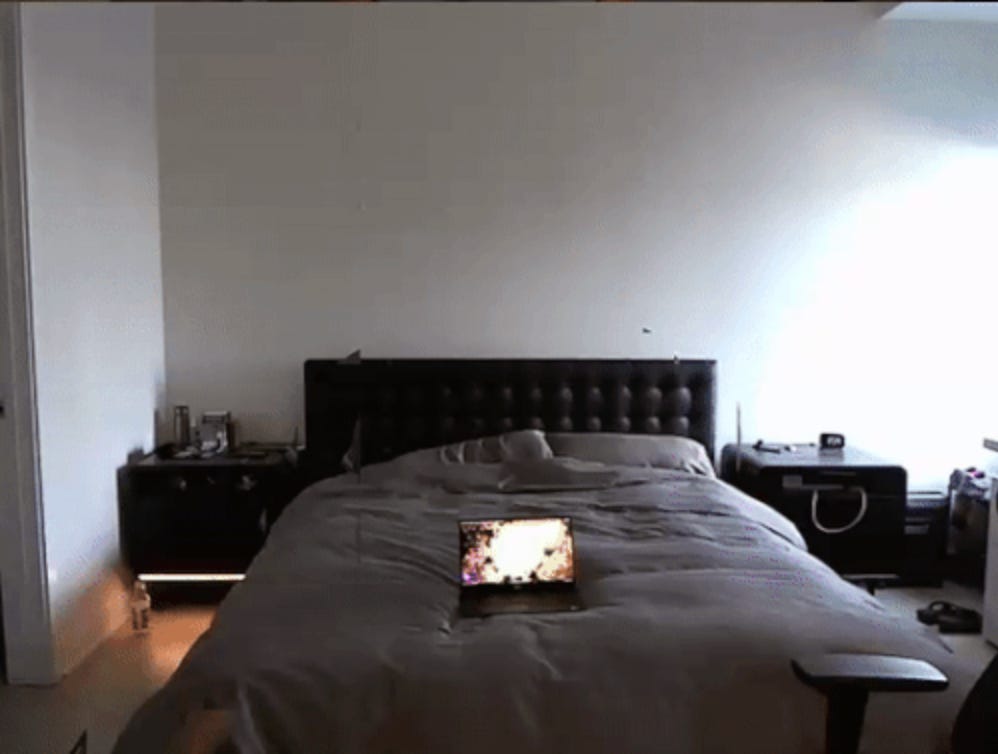 Roadside Flower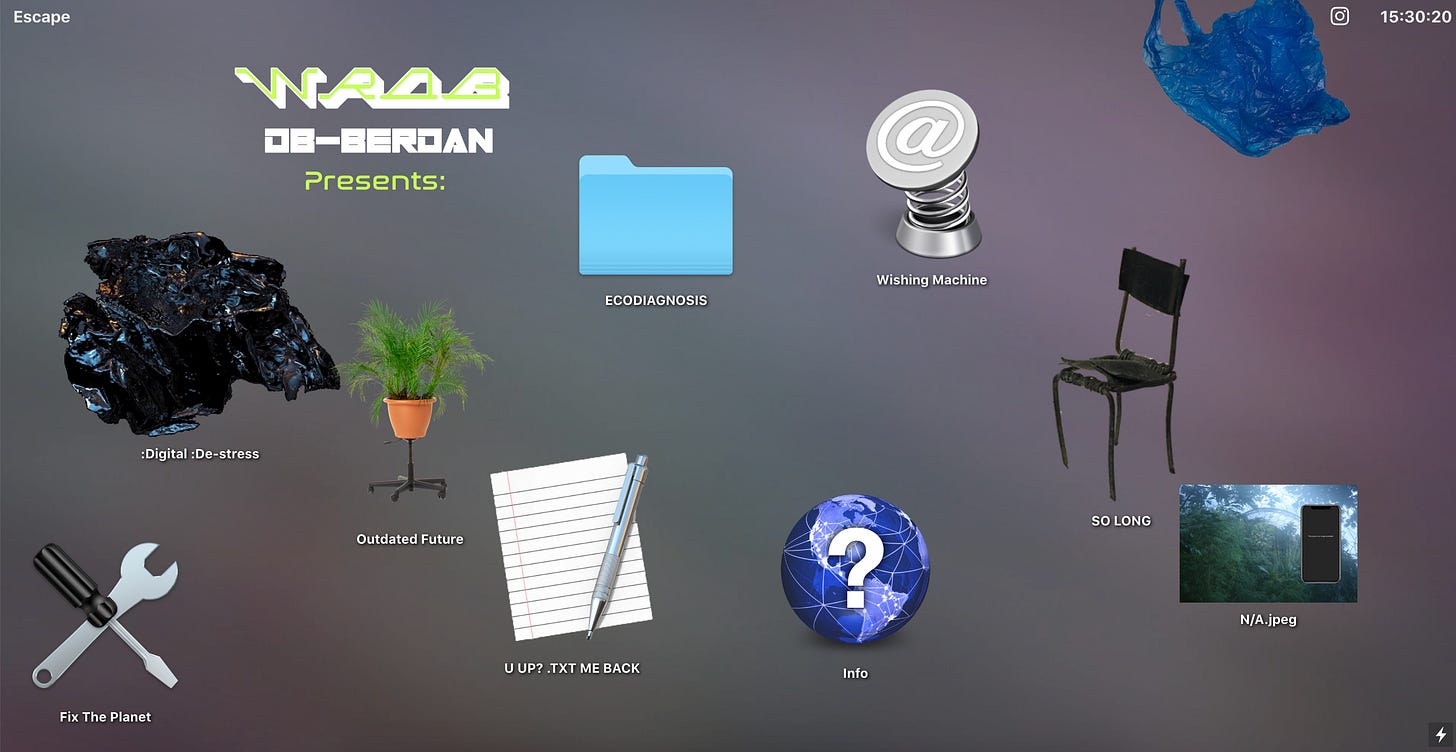 Understory
Big thanks to everyone who replied with inputs for Understory. I'll be sharing your links over the next weeks, months and years. Please keep them coming, they are already enriching my RSS reader.

Book Club
On a sidenote, this week I re-read Ursula Le Guin's short essay The Carrier Bag Theory of Fiction. It is still some of the best writing I have ever encountered and I highly recommend it to everyone. If you search the Interwebs, you'll find it online for free.

Reader's Corner
This week Inês reached out for the first time, replying to Wait a Minute. I always love reading your reflections on what I write and Inês' email made me really happy. Here is a passage where she shares her love for Murakami:
"Murakami has some kind of magic effect on most of us. When I spend more than a few months without reading his books, it's as if the world loses his grace. And when I start to look at the sky at night, looking for the moon, that's when I know that my imagination is begging for some little extra Murakami magic." — Inês

Naive Weekly
Hi, I'm Kristoffer and you have just read Naive Weekly - Observations From The Internet Wilderness.
… and hey, welcome to everyone who came this week due to Kristoffer's subtweet. Kristoffer is the real roadside flower, just check his weekly newsletter (in Danish) and the best photo blog I ever followed.
Last week this newsletter was sent to 282 subscribers. Twelve people are crazy enough to chip in every month/year to support me making time to write this newsletter: Nikolaj, Antal, Søren, Dries, Mikkel, Tina, Aydo, Lukas, Hans, Csongor, Ida Marie & Angela!
Photograph by me.
<3
Kristoffer