Ghosts and Towns
How Close to Heaven are Satellites?
Another Sunday, Another Naive Weekly - Observations From The Internet Wilderness.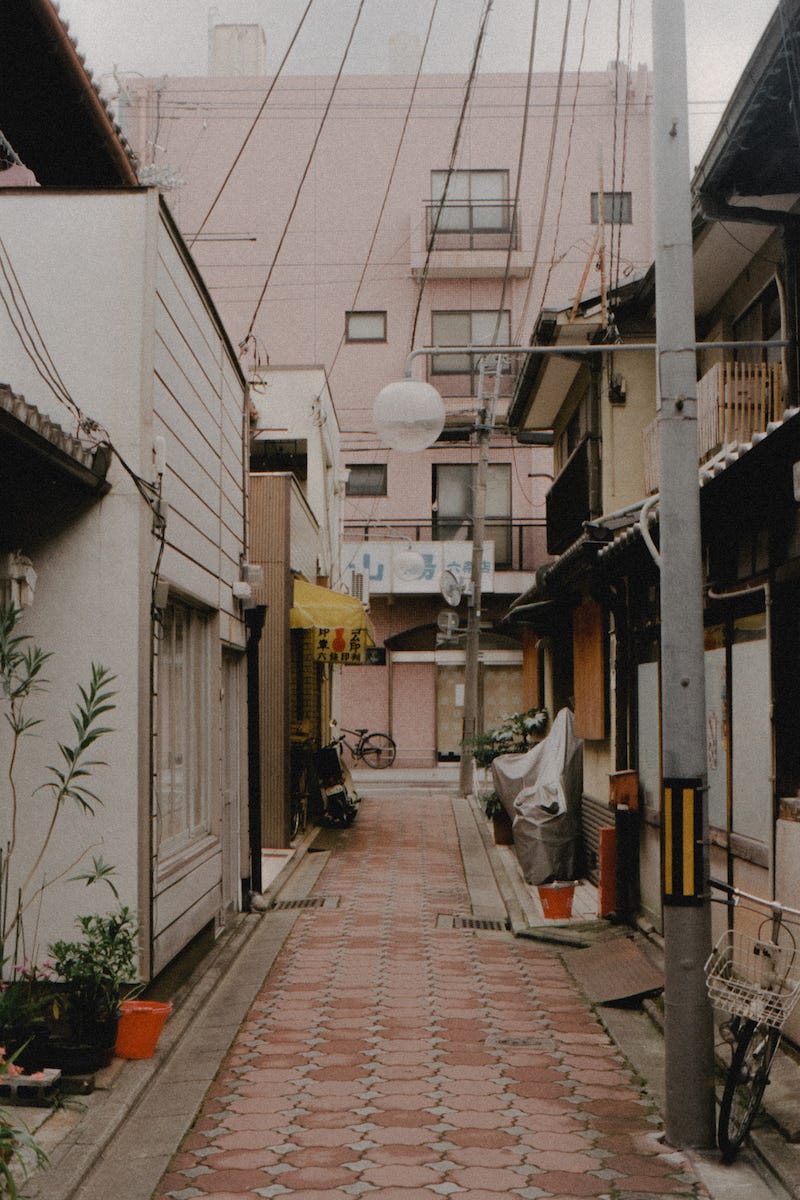 I have spent the past weeks in front of my computer wrapping up a one-year work project on the future of mobility. In my breaks Ana and I've been strolling empty streets. While the computer has been my window to the world, the rest of Copenhagen has been on holiday exploring the Danish countryside.
This is not a complaint. I enjoy the silence the crowd has left behind. From my living room I can hear the summer rain and on the pavement there is enough space for us to walk hand-in-hand. For a moment Copenhagen is a ghost town.
In 2007 United Nations announced that half of the world's population would soon be living in cities. This observation came with a prediction saying 70% of humans would be living in cities by 2050. A prediction that has justified an incredible amount of investment in urbanization.
As I am finishing my work I can't help but wonder why so few people have challenged the United Nations' future scenario. Why are we striving towards a future where most humans live on only two percent of the Earth's surface?
---
VISUALLY PLEASING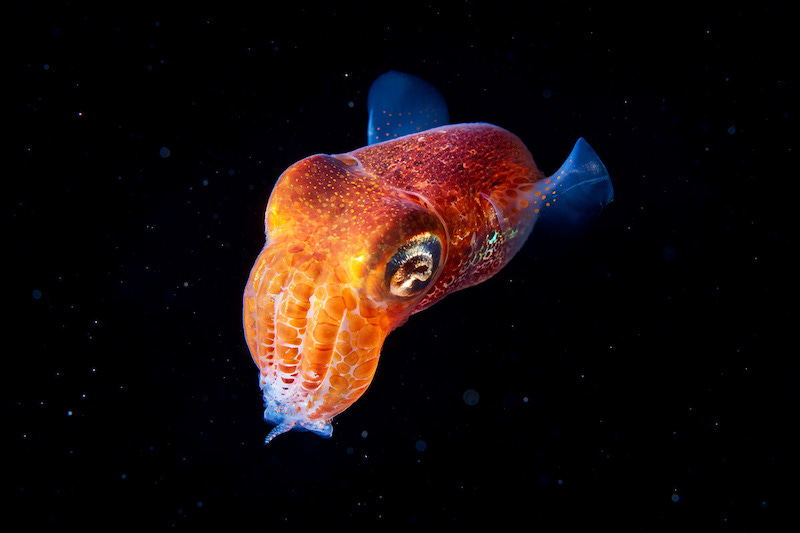 Rarely seen creatures of the deep ocean.
---
READER INTERVIEW
You are never in doubt if you are in the same room as Emily McDonnell. Even on the days when life demands a bit too much from her, she is present with her smile, care and curiosity. You can follow her wonderful way with words and worlds on Instagram and through her slow travel project Staycation Collection.
K: Where do you go to get lost?
Emily: Stories. A well-written story has power over me like nothing else. There are a few books from which I have emerged, after hours, with goosebumps in a kinda haze, marvelling at the beauty and depth created by a few black-and-white marks on a page. Recent highlights include: 'Fleishman Is in Trouble', '10 Minutes and 38 Seconds in this Strange World' and 'Shark's Fin and Sichuan Pepper'.
This fascination with learning about other people and other cultures through words is what led me to write. I believe everyone has a story to tell, and I love showing them that. If I can inspire one person through my work, it's all worth it.
K: What question would you ask a tree?
Emily: I'd ask it to teach me patience: how to be still, how to watch without judgement, how to support others better. I'm fascinated by plants generally, and my balcony has been taken over with raspberry bushes, climbing roses and tomatoes, but I find trees the most interesting of all. They're these majestic living beings, flexible enough to endure the wind while remaining sturdy. They provide us with air, clean it for us even, and act as a home to so many other living beings.
I've been reading about forest bathing (shinrin-yoku) recently, and am blown away by the countless wellbeing benefits that come from surrounding yourself with trees. I've since made a point of running my hands over their bark, gazing up at the leaves and even climbing on their branches when I can. I think we have a lot to learn from trees.
K: What is the size of your internet?
Emily: Small. I think I've been struggling with virtual fatigue for a while for a number of reasons, and I have therefore consciously taken some time away from the internet. I do miss tumbling down rabbit holes, and there are some beautiful displays of humanity in hidden corners that I know I'm missing out on. For now, my internet is very German-travel focused (for work), and I've been transported to some beautiful places through my screen.
K: What would be your fictional dream job title?
Emily: Ooo interesting! So, I have a "slash career", a term popularised by Marci Alboher. It means I do multiple things, in multiple fields.
For a long time, I've struggled with the idea of being a generalist. While I have my core skill and sector (writer, travel), I know I'd get bored just writing about travel all day every day. I love developing strategy and vision, I think social impact is vital, I'm interested in the working of community politics, I enjoy hosting events. I guess the core of what I love is connecting with people and empowering them to have a memorable experience. With that in mind, my fictional dream job title would be Director of Important Experiences and Teller of Stories.
---
ROADSIDE FLOWERS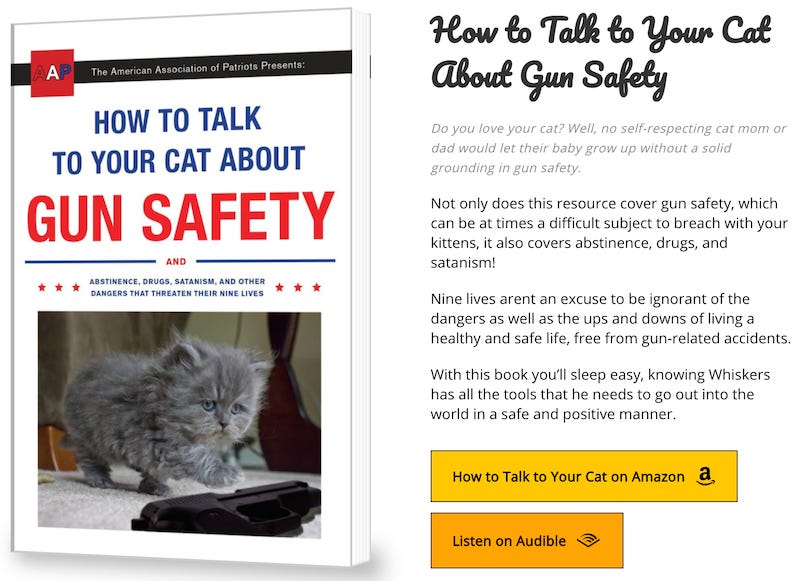 Always judge a book by its cover.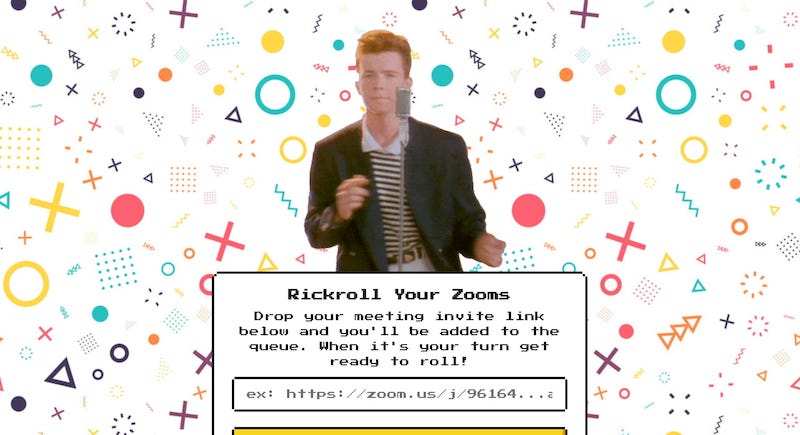 Rickroll your Zoom meetings. (RIP) Zen out with this keyboard synesthesia.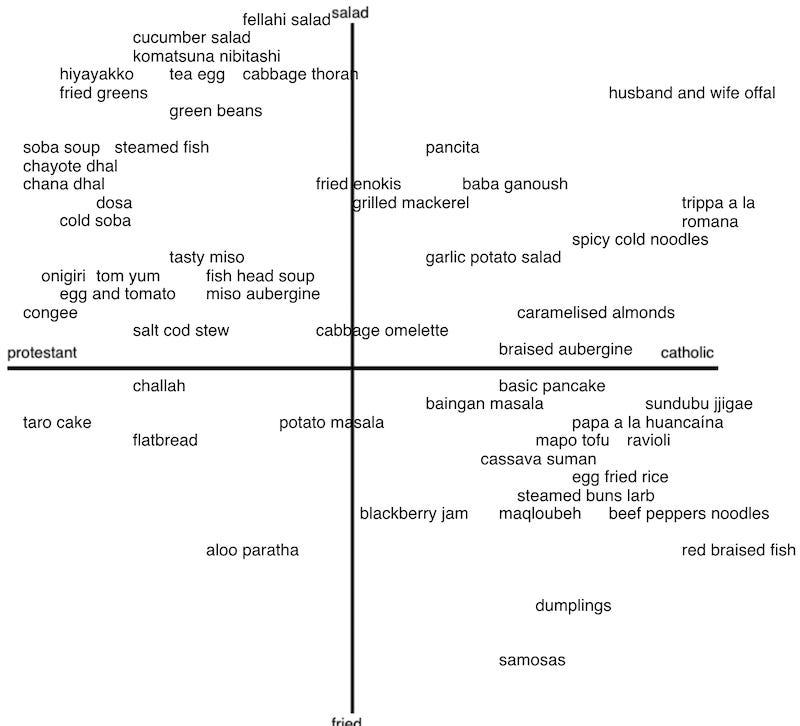 Consult the oracle for what to cook.
---
INTERNET STORIES
Designing Kanye West's YZY SPLY Website

Captivating explanation of the design process behind Kanye West's YZY SPLY website. I hope this is a sign of brands daring to challenge the efficiency focused one-click shopping experience. Not everything needs to feel like Amazon.

What a Better Social Network Would Look Like

Competent overview of the pros and cons of different approaches to improving social media. I am leaning more towards hoping for something entirely different than social media without it becoming semi-exclusive networks. See also How To Run Your Own Human-Scaled Social Media.

Creating a product feature allowing users to admit when they have made a mistake in a post could be one way to improve social media. This post offers a detailed proposal for how this feature should be designed and the potential consequences.
---
INTERNETMEZZO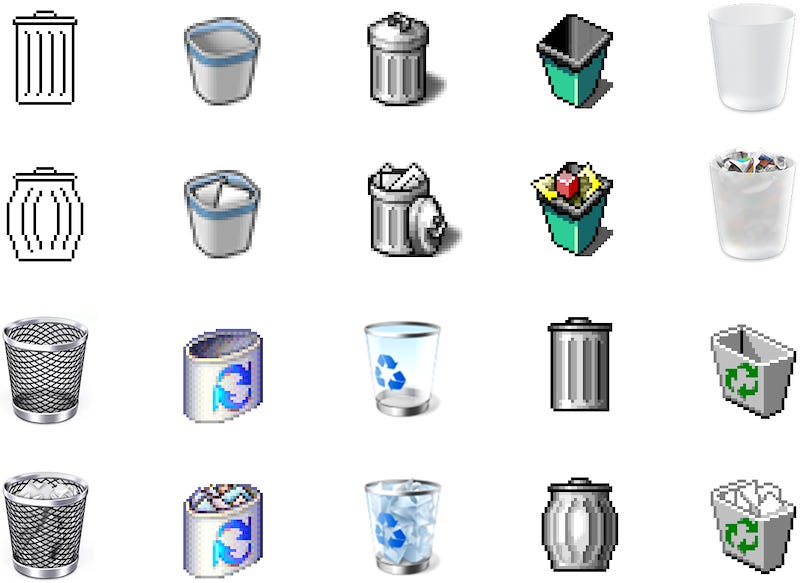 ---
INDIEHUNT: VIDEO CHAT
This week Phil Libin (Evernote CEO 2007-2015) made waves with publishing a preview video of the new video chat app he is building called mmhmm. Everyone seems to be ready for some change in the crowded video space, so here is a list of refreshing, independent tools you can try with friends, colleagues or strangers:
---
Naive Weekly
Hi, I'm Kristoffer and you have just read Naive Weekly - Observations from the Internet Wilderness.
Last week this newsletter was sent to 603 people. Crossing 600 readers feels absolutely nuts. It is not only a lot of human beings, but it is also more than double the number when the calendar turned to 2020. Thank you for reading and sharing this newsletter with your friends.
And a special thank you to Jakob. He is one of those people that make me slightly nervous to click publish, because his standards are incredibly high. This week he became a paying subscriber. Thank you.
Now twenty-six people are crazy enough to chip in every month/year to support me making time to write this newsletter: Nikolaj, Ditte, Jakob, Antal, Cecilie, Søren, Dries, Tina, Gautier, Sarper, Maarten, Mystery, Joshua, Thomas, Mikkel, Aydo, Lukas, Hans, Vibe Johanne, Csongor, Dad, Ida Marie, Yinka, Stine, Troels & Angela!
Photograph by Ana Santl.
<3
Kristoffer